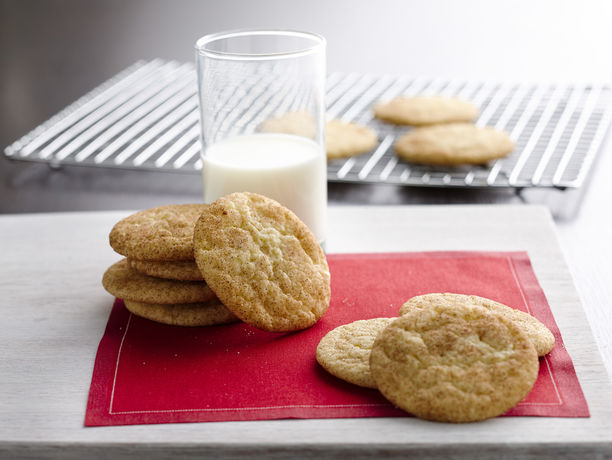 They may have an unusual name, but these rich cinnamon-sugar cookies are great for the holidays or anytime you want a tasty cinnamon treat.
---
Ingredient List
1 1/2 cups sugar

1/2 cup butter or margarine, softened

1/2 cup shortening

2 eggs

2 3/4 cups Gold Medal™ all-purpose or unbleached flour

2 teaspoons cream of tartar

1 teaspoon baking soda

1/4 teaspoon salt

1/4 cup sugar

2 teaspoons ground cinnamon
Preparation
Heat oven to 400°F.
Mix 1 1/2 cups sugar, the butter, shortening and eggs in large bowl. Stir in flour, cream of tartar, baking soda and salt.
Shape dough into 1 1/4-inch balls. Mix 1/4 cup sugar and the cinnamon. Roll balls in cinnamon-sugar mixture. Place 2 inches apart on ungreased cookie sheet.
Bake 8 to 10 minutes or until set. Remove from cookie sheet to wire rack.
Tips
To ensure recipe success if using a vegetable oil spread, use a spread with at least 65% vegetable oil.
Rise to the occasion! If using self-rising flour, there is no need to add cream of tartar, baking soda and salt.
These rich cinnamon-sugar cookies make a great gift! Place a bag of them in a small basket along with packets of cappuccino or hot chocolate mix.