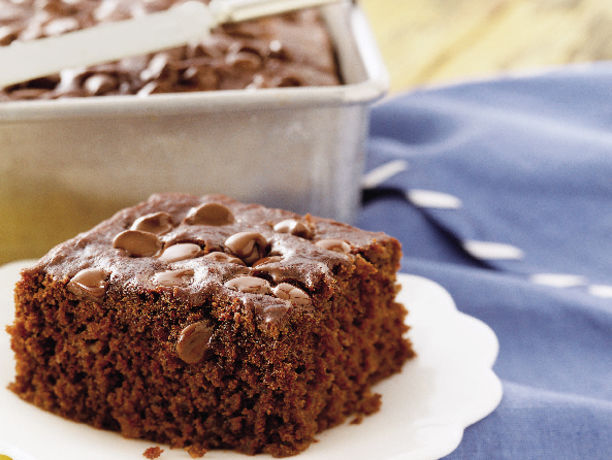 CHOCOLATE-BANANA SNACK CAKE
15 min Prep
1 hr 40 min Total
Munch on a snack cake that needs no frosting! Chocolate chips bake on top of a moist chocolate-banana cake.
---
Ingredient List
2 very ripe medium bananas

1 1/4 cups Gold Medal™ all-purpose flour

3/4 cup sugar

1/4 cup unsweetened baking cocoa

1/3 cup vegetable oil

1/3 cup water

1 teaspoon baking soda

1 teaspoon white vinegar

1/4 teaspoon salt

1/3 cup semisweet chocolate chips
Preparation
Heat oven to 350°F. Place bananas in ungreased 8-inch square pan; mash with fork. Stir in remaining ingredients except chocolate chips. Sprinkle chocolate chips over batter.
Bake 35 to 37 minutes or until toothpick inserted in the center comes out clean. Cool completely, about 45 minutes.
Tips
Freeze ripe bananas in their peels when they can't be used right away. Thaw each banana 30 to 60 seconds in microwave before using in recipes.