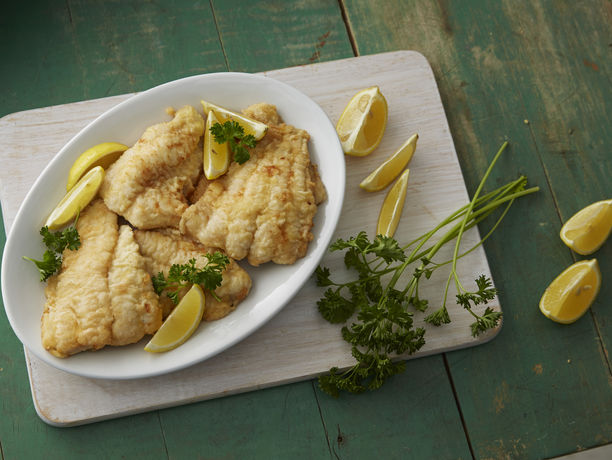 Frying is one of the easiest and most popular ways to cook fish.
---
Ingredient List
1 1/2 pounds mild-flavor fish fillets, about 3/4 inch thick

1/2 teaspoon salt

1/8 teaspoon pepper

1 egg

1 tablespoon water

1/2 cup Gold Medal™ all-purpose flour, cornmeal or grated Parmesan cheese

Vegetable oil or shortening
Preparation
Cut fish fillets into 6 serving pieces. Sprinkle both sides of fish with salt and pepper.
Beat egg and water in shallow bowl until well mixed. Sprinkle flour on waxed paper or a plate. Dip both sides of fish pieces into egg, then coat completely with flour.
Heat oil (1/8 inch) in 10-inch skillet over medium heat about 2 minutes. Fry fish in oil 6 to 10 minutes, turning once, until fish flakes easily with fork and is brown on both sides. Drain on paper towels.
Tips
Mild-flavored fish varieties include cod, perch and catfish.
Turn up the flavor of fried fish by shaking regular salt for 1/2 to 1 teaspoon seasoned salt.